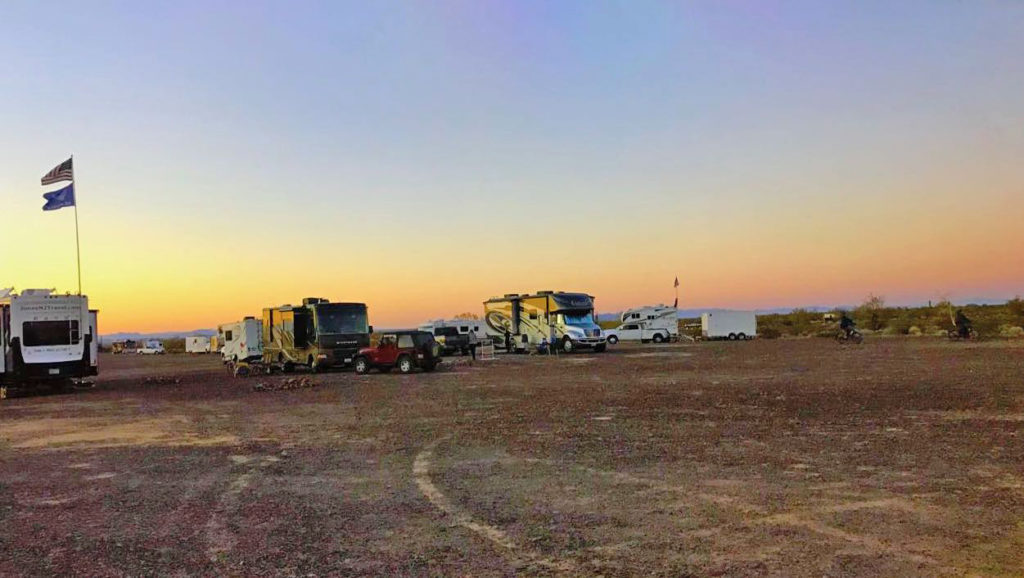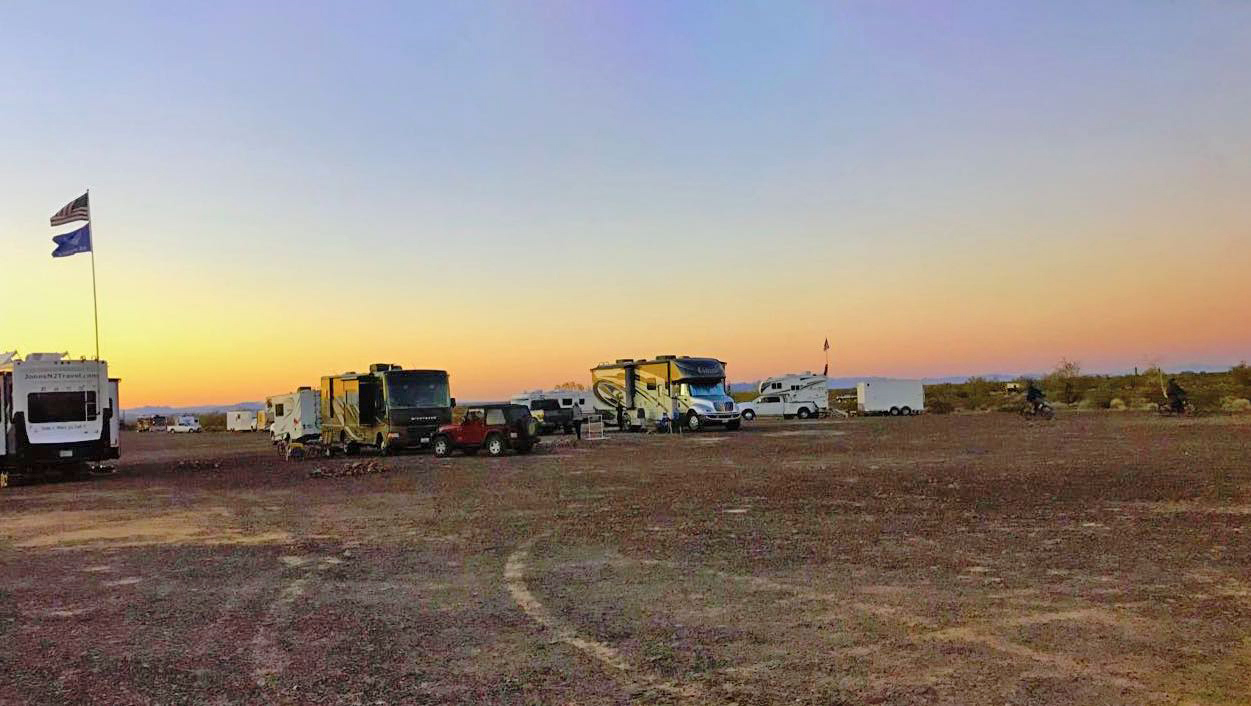 I've stayed at these off-grid, mostly free or very low-cost places, but there are literally thousands more, at least west of the Mississippi. Free boondocking sites, or any at all, really, are far more scarce east of that river. These are my personal observations, experiences and opinions. Your mileage may vary.
Plomosa Road Dispersed Camping Area – Quartzsite, AZ (BLM) I stayed at two different sites along Plomosa Road in December, 2018 and January, 2019. Both were very easy to access and had a great variation of types of individual sites; from broad and flat to a bit sloped to the edge of a deep wash. All were beautiful in that sere, desert way.
Scadden Wash Dispersed Camping Area – Quartzsite, AZ (BLM) This boondocking site has long been the place where the infamous Rubber Tramp Rendezvous takes place each January. It's a LARGE area, and almost all the possible sites are good. But do be aware that Dome Rock Road, the only access route, is very heavily washboarded and the asphalt is in a serious state of deterioration. Many people drive their RVs along the side of the pavement, because it's actually in better condition when it comes to not wanting to rattle everything off your RV walls and rearranging everything in your cupboards.
Sheep Crossing Dispersed Camping Area – Cottonwood, AZ (Coconino National Forest) This was one of just four dispersed or "dry' camping areas I stayed at during my first season as a full-timer. Unfortunately, it has been closed on a longterm temporary basis, from January 2019 to January 2021 by the Forest Service because of abuse of the land and stay limits by stupid, inconsiderate people. It's a shame, because it was a perfect place to stay during the required week out of the Thousand Trails system by campers like me, who enjoy staying at the Verde Valley RV Resort just at the end of the road.