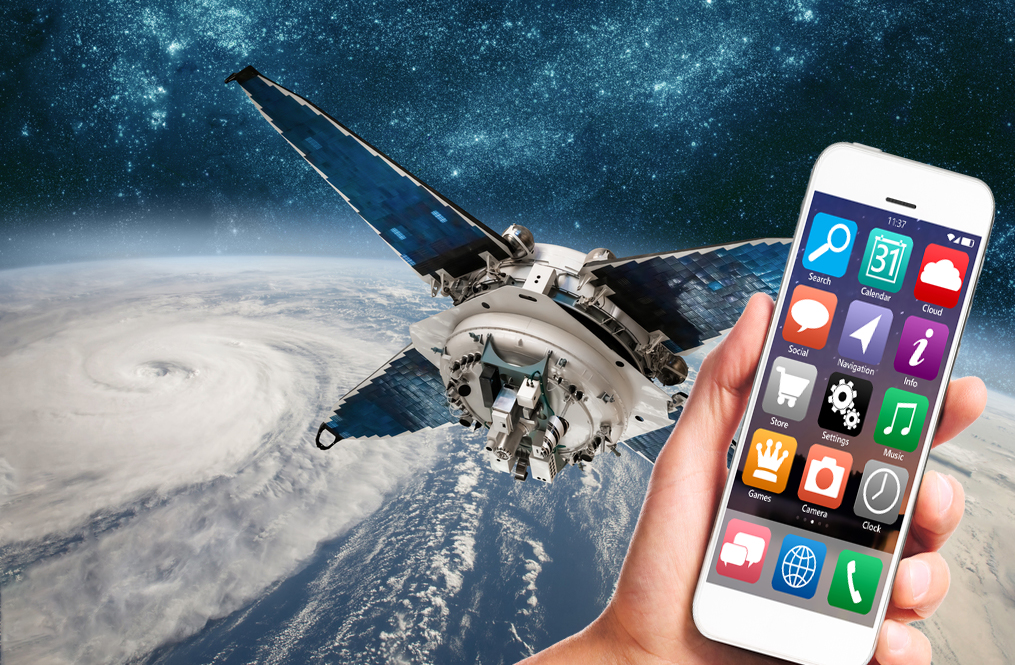 I have to admit that, were it not for modern technology, there's no way I could be a full time RVer. My work depends on having a cell signal, and the technology to bring that signal in and use it. So I'll be the first to admit that I have a dizzying number of apps on my smartphones.
I primarily use an Apple iPhone for most of my work and personal stuff, because it fits into my all-Apple workflow with my desktop computer (yep, I still have one and use it every day), tablet and phone. But I also carry a cheapie backup Android phone that runs on a different network (T-Mobile), in case I lose or break my iPhone, or I simply can't use it somewhere because it won't get a Verizon signal.
Both of these phones are app-heavy. I know a lot of people talk about not wanting to "appify" their lives, but honestly, I would no longer even be able to function in the modern world without my apps. And one category I use multiple times daily is my Weather apps. I have them to take care of just about every weather-related specialty you can imagine, and I pay close attention to new ones that may make my life on the road a little easier.
I'm sharing them with you here so you, too, can benefit from their free or low-cost information. But I do so with one caveat: Remember that your apps are only as good as your cell signal. And since many of the places we RVers like to go are the very areas that have the worst cell tower coverage along with the greatest likelihood of running into severe weather, I caution you against ONLY depending on your phone weather apps.
---
Nothing I list in this section should be construed as being a good substitute for keeping, learning and using a NOAA weather radio. Check out the ones I recommend here.
---
Also, there are several paid professional level apps available that provide much better information than the consumer level ones I cover here. But they have significant cost and do require some level of meteorological understanding to really get the most from. If you would like to know more about these, feel free to contact me for more information.
That said, I encourage you to explore and download any of the following apps you feel may help you as much as they help me to stay safe on the road in the face of Ma Nature. You probably won't need or even want all of the ones I have, but I tend to use each one for one or two specific features, and others for different ones.
One note of caution: Pay attention to how many of these you have going at once. Most of them require location services to be active while using, so they can run your battery down in a big hurry if you have several active together. I tend to set them to use location services only while using the app, rather than all the time, if that's an option, and recommend you do the same.
Daily Forecast Apps
I have tried many, many weather forecasting apps, and most went by the wayside. Here, I will recommend only those I have found to be helpful enough to want to use every day or at least most of the time. Your mileage may vary.
Atmosphere Weather

FREE. iOS & Android. This is a cool, all-in-one screen readout, containing most of the pertinent daily weather data you might need.
A QUICK READ
Because the forecast is married to time, Atmosphere Weather renders the forecast on a 24 hour clock for a quick read.
EVENTS AND WEATHER
Overlay the times of your calendar events on the weather forecast to easily track how the events in your day will shape up.
SEE THE TRENDS
Trends are more memorable and easier to understand than specifics more most non-weather weenies. Changing background sky color, and seeing temperature and wind correlated to colors, communicates a wealth of weather information at a glance.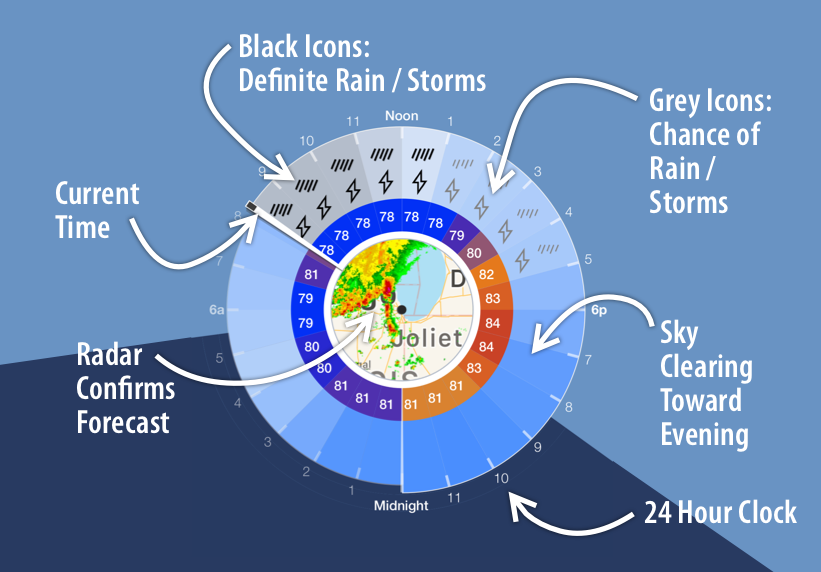 WeatherBug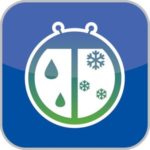 FREE. iOS & Android. This freebie was a far better app before The Weather Channel bought it, but it's still my favorite overall forecasting app. Billed as "the most popular free weather app, powered by the largest professional weather network in the world," its features include 18 different weather maps, with:
Doppler radar
Lightning
Wind
Temperature
Emergency Alerts
Barometric Pressure
Humidity
---
Weather Nation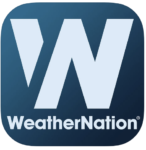 FREE. iOS & Android. Real Weather, Pure and Simple. Free – No sign ups, no trials and no nonsense. This app represents the WeatherNation TV channel, which I consider to be what The Weather Channel was before it got Disneyfied.
24-hour streaming of on-air content: video forecasts on demand with regional, national, breaking weather news, travel and specialty shows. This is especially useful to me because I don't have a TV, so getting real-time streaming of actual TV content is awesome.
Instant access to current conditions, temperature and extended outlooks.
Easy swiping between your favorite locations
SUPER USEFUL: Fully customizable interactive radar and weather maps including current radar, satellite, severe advisories, snow depth, temperatures, wind speeds, wind chill, dew point, humidity and heat index
Sync your calendar automatically to check out weather info associated with iPhone events. Sorry, Android users—this feature doesn't exist for you yet.
---
Nowcast Apps
Dark Sky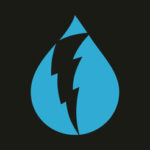 PAID. iOS & Android. (There is a free Android version but it's missing the coolest interactive features.) Rapidly becoming my go-to weather app. Hyperlocal weather information. With down-to-the-minute forecasts, you'll know exactly when the rain will start or stop, right where you're standing. It's eerily accurate—in my informal tests, I've found start/end times for rain events to be accurate within 2 minutes, and for snow within 2 hours. That's really impressive. Includes animated, colorful radar.
---
WindCompass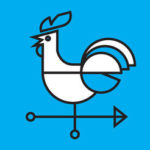 FREE. I use this primarily to get the current windspeed and direction at my location. I mostly use it to decide whether or not I should roll up my awning so it doesn't get ripped off (my absolute max to leave it out is 15 mph gusts, but I usually start getting nervous at 10 mph gusts, and once steady winds reach 10 mph, the awning comes in). I like that it lets you select the arrow direction of the wind indicator, to determine which direction the wind is blowing to or coming from. Also offers quick general weather readouts including:
Current Temperature and Estimated Daily Highs and Lows
Sunrise/Sunset times
24-Hour Forecast
7-Day Forecast
Having an estimated wind forecast for days ahead is really important for nomads, especially those with high-profile vehicles. This app is awesome for isolating that particular weather feature, so I use it all the time.
NOTE: You can get a Wind Overlay feature on the Storm Radar app by upgrading to their Premium (paid) version, if you prefer all your info in one app.
---
Windy – NEW!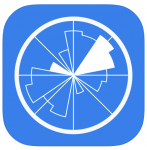 FREEMIUM. iOS & Android. I recently discovered this extraordinary tool for weather forecast visualization. Wind, waves, and tides forecast. If you are a kiter, surfer, sailor, fisherman, windsurfer, paraglider, skydiver or any other wind lover/ hater – this app is for you! WINDY is also a beautiful hurricane tracker. Fast, intuitive and detailed, it's considered one of the most accurate weather apps out there, also used by professional pilots, storm chasers, weather geeks, governments, military staffs and rescue teams. Better quality information than the pro features of other apps…for free, with no ads. Can be translated into 40 world languages.
Real-time wind data from weather stations
Beautiful interface lets you toggle on/off 35 different weather layers, including wind (animated wind map with HD mode!), rain, temperature, humidity, and more, including CAPE (Convective Available Potential Energy) index for storm identification. The higher the CAPE, the greater chance for severe storms and tornadoes.
You can add your favorite weather layers to the menu, customize the color palette on any weather layer, access advanced options in the settings, and save your preferences.
Display nearby webcams (A webcam is how I verified that my sister's hometown was being hit by a tornado in 2008).
Global 1- and 3-hour wind and weather forecast for the next 10 days, plus 10-Day Forecast History to spot trends
Useful chat feature for getting in touch with locals about the weather!
Displays all leading weather forecast models: It's about as comprehensive as weather forecasting gets. You may decide to make this your one and only weather app.
Weather history (archive) since 2012: View wind data, day/night temperature, and atmospheric pressure helps you to choose the best time to travel to any given location.
---
Doppler Radar Apps
Storm Radar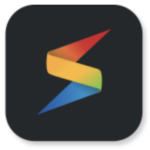 FREEMIUM. iOS & Android. This used to be my absolute favorite radar, bar none, when it was Intellicast, before being bought out by—you guessed it—The Weather Channel, and combined with Weather Underground (another site they ruined—seeing a trend here?).
They've totally garbaged it up and made it far more cumbersome and less elegant than before, but it still beats anything else out there for radar unless you want and can afford professional storm chaser apps. Billed as "the most advanced severe weather app available," it brings you the highest definition radar, advanced storm tracking, and real-time severe weather alerts.
I keep it because it allows you to visually isolate severe storms and see where they're going, much like hurricane tracks, with a "cone of uncertainty." If you're trying to move your rig out of harm's way on an immediate basis, this is your app.
---
NOAA Weather Radar Live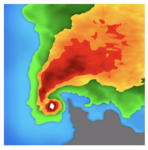 FREE. iOS & Android. A free, powerful yet easy-to-use weather station right on your device. Real-time animated weather radar images on an interactive map, enhanced with severe weather warnings. Prevents bad weather from taking you by surprise. Accurate real-time weather conditions with detailed information about:
Current and "Feels Like" temperature
Chance of precipitation and humidity
Windspeed and direction
Barometric pressure changes
Customize your weather report according to your taste
Push notifications for severe alerts without opening the app
---
Advanced Radar Apps – Velocity Signatures
RadarScope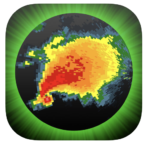 PAID. iOS & Android. This is an app designed for use by professional storm chasers and meteorologists, and it's the favorite. It's a paid app at different levels. I like the lowest level because it lets me see several different radar tilts to really be able to hone in on what's happening at different layers of the atmosphere. To most folks, it would be overkill, but sometimes it helps you see a velocity couplet (if you don't know what that is, you don't need this app) that could otherwise be missed on regular radar, and will help you anticipate a tornadic storm before others even notice it. You can learn more about the details by visiting its description at the App Store.
---
Weather Velocities Pro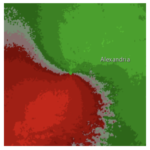 FREE. iOS & Android. You get what you pay for and this one's free. So if you can't afford RadarScope and still want to watch for velocity couplets, here ya go.
---
Traveling Apps
Drive Weather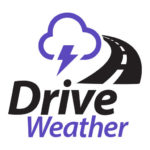 PAID. iOS & Android. Another that's rapidly becoming a go-to app for me. If you're an RVer who does any amount of regular driving, you need this app. It's a $9.99/year subscription but comes with a two-week free trial, so give it a whirl. I'm betting you'll rapidly feel it was the best ten bucks you ever spent. Easy to use, you just plug in your starting and ending points and select your route. Then it displays the weather along that route, using National Weather Service data.
Icons show:
Cloud cover
Fog
Smoke
Haze
Rain
Snow
Hail
Thunderstorms
Temperature
Wind.
It also displays the radar over your route, and the severity of weather patterns, ranging from light to heavy. along the bottom of the screen, a 7-day slider helps you determine the ideal window of time to start your trip. This little "time machine" scrolls to show what kind of weather is coming, so you can plan to delay your departure until bad weather passes, or even schedule in layovers during your journey, to wait out any storms.
NOTE: For those on a budget, you can get some of these features for free in the Trucker Path app. That app is primarily a route planning tool, intended for professional big rig drivers and also has some other useful features, so I list it in my Road Apps section.
---
Emergency Alert Apps
Storm Shield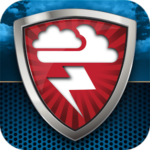 FREEMIUM. iOS & Android. This is a virtual NOAA Weather Radio on your phone. It has all the same features and it's free. It's great as long as you're sure you'll have a cell signal, but if not, be safe and take your real NOAA radio with you wherever you go.
---
MyWarn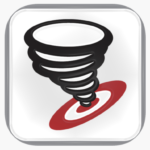 PAID. iOS only. Another virtual NOAA Weather Radio. Yeah, I know, I'm obsessed. I like the push warnings on this one better than Storm Shield's, but they don't both always work in the same areas for some reason, so I have both. One caveat about this one is that MyWarn is a paid app ($9.99 one-time), and it doesn't appear to be updated as often as Storm Shield. It has a pretty good related website but it shows that it hasn't really been updated in the past two years. So I'm really only hanging on to it because I've already paid.
---
NOAA Weather Radio – NEW!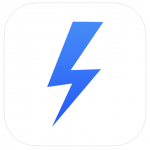 PAID on iOS, FREEMIUM on Android. NOAA Weather Radio is a premium NOAA weather app. Monitor more than 200 NOAA weather radio All Hazards broadcasts. Get the latest warnings, watches, advisories and forecasts, including other hazards, 24/7.
Exclusive Feature: Rewind and Replay Live NOAA broadcasts, so you never miss a life-saving alert.
Can alert you to potentially life-threatening weather via audible push notifications directly to your device, even if you're not currently using the app and your device is asleep and locked
Life-saving severe weather push alerts for single or multiple locations
Lightning detection
Animated 5x zoomable radar with warnings
Quality weather data direct from NWS
Retrieve current conditions and detailed 4-day forecast
Share Weather Alerts Via Facebook, Twitter
Instant customer support
More: