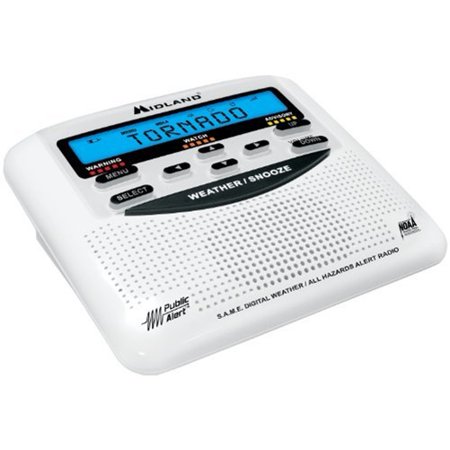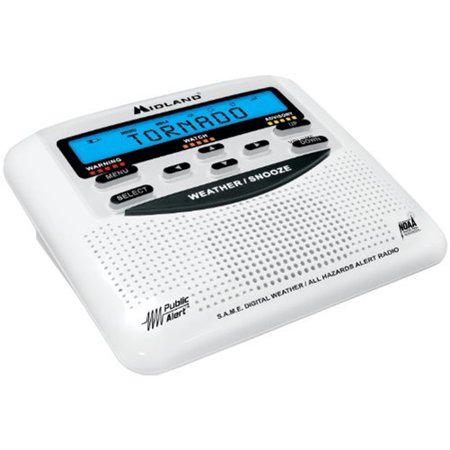 Whether or not you are able to recognize developing storm conditions around you, you're generally okay as long as you use an affordable and easily available tool to warn you.
As a SkyWarn spotter and a longtime severe weather junkie (as well as an amateur storm chaser), I am appalled at how many nomads—who spend a great deal of time outdoors—are completely oblivious to signs of impending dangerous weather. And even more so at how many folks not only don't travel with a NOAA weather radio, but don't even know what one is! That was the single, largest impetus for me to create this book.
In my experience, there are three trusted names you can't go wrong with, when it comes to quality weather radios: Midland, Oregon Scientific, and La Crosse Technologies. I have owned all three and liked them all.
I have owned several others from different manufacturers and not been happy with them, most often because the antennas are both lame (weak signal) and narrow little metal things that easily bend or snap off. No thanks. I prefer these compact little models I can slip in a pocket, pack or on a belt clip without worrying about snapping off the antenna.
Learn all about NOAA All Hazard Weather Radios here.
---
Here's one new weather radio that's getting rave reviews:
I have not tried this one myself, but I'm probably going to get one this summer to try it out. If it does as well as its feedback sounds like it will—and, knowing Midland products, I have no reason to doubt it will—this will likely become my go-to. Just check out the features packed into this baby!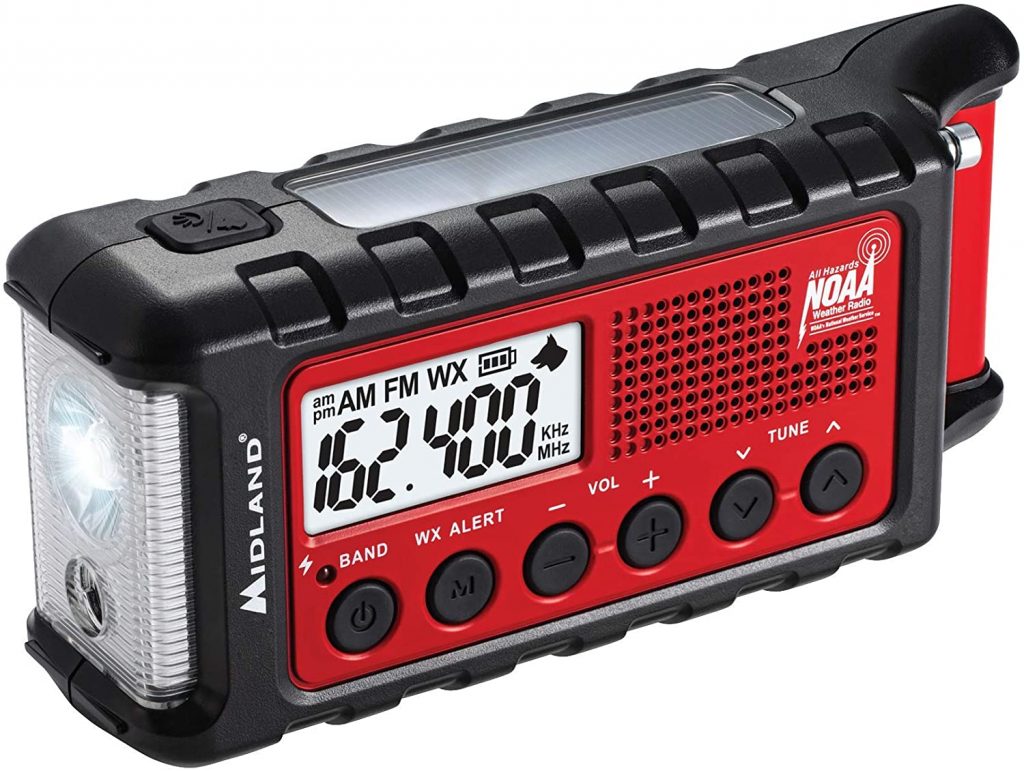 Portable with handy carrying handle
NOAA Weather Scan + Alert
Multiple Power Sources – Solar panel, hand crank, battery, adapter
SOS Emergency Flashlight – Find your way or signal for help
Ultrasonic Dog Whistle – Help SAR dogs find you under rubble!
At $60, it's right in line, pricewise, with the other models listed here, with a lot more features, AND it's from Midland. What's not to like?
If you don't take away anything else from this page, PLEASE:
Get a weather radio. They're very affordable, especially when you consider they can save your life.
Learn how to program it (it's easy).
USE IT!
---
Immediately below is by far my favorite weather radio: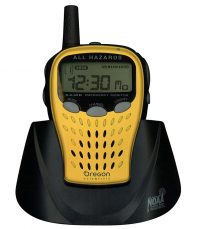 Really straightforward and easy to use.
It's S.A.M.E. programmable.
Compact
Easy to carry in a pocket, purse, backpack or clipped on a belt or strap
Battery or plug-in base charged
Used to be available for less than $60, and worth every penny
However, lately I've only been able to find them for close to $100, except maybe on eBay.
The problem is, they don't make these anymore, so they're difficult to find. If you CAN find one for less than $75, grab it. If not…
---
Here's one decent alternative: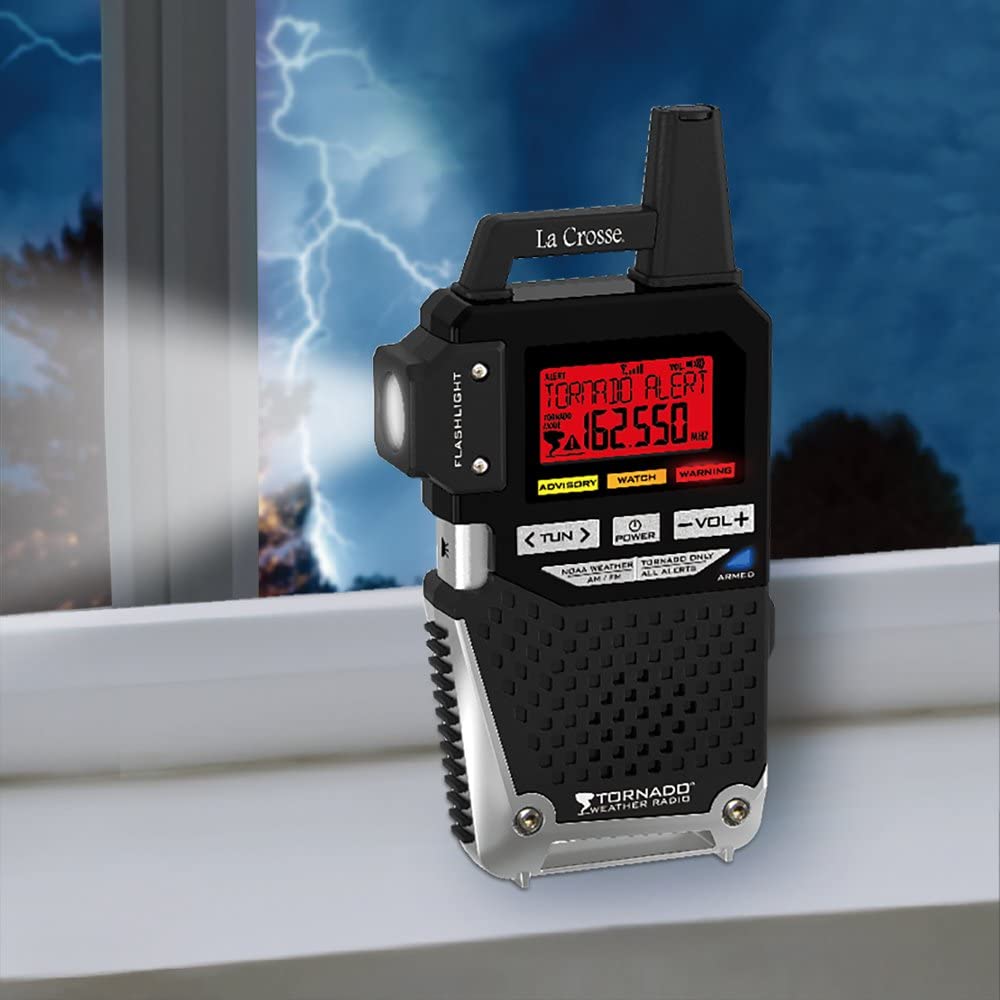 It's about $70-75, but has all the same features as the Oregon Scientific one above, and is easier to find.
---
If you need a less expensive portable weather radio,
this is a good option.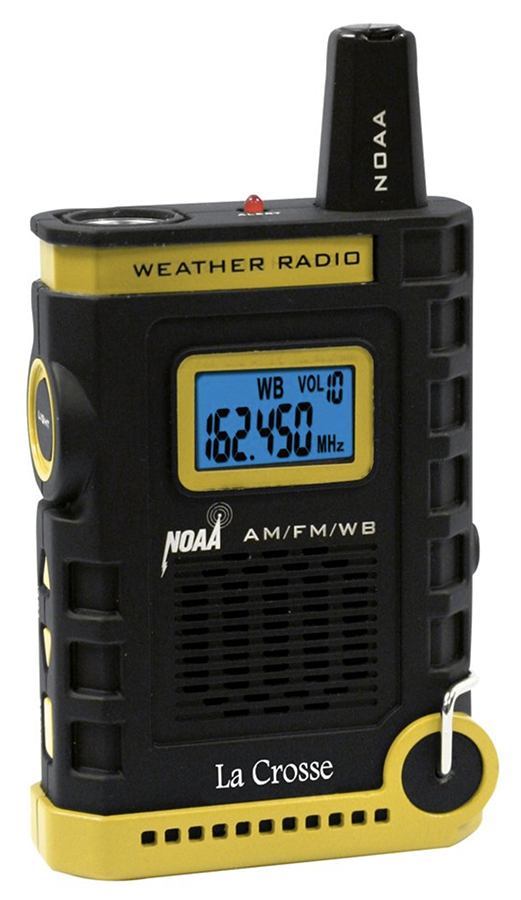 Features include:
Receives NOAA weather band channels with automatic activation
Blue backlight changes to red, LED light changes to RED and flashes during alerts
AM/FM radio reception with high quality digital IC chip
White LED (low-wattage) flashlight
Powered by batteries or optional AC adapter
Costs about $35
---
Programming Your Weather Radio
S.A.M.E. stands for "Specific Area Message Encoding." It's a technology that allows NOAA Weather Radio messages to be sent only to those immediately nearby. The purpose is to get rid of the "cry wolf" syndrome; to create fewer false alarms, to annoy people less often, and to make sure they don't alert you so often that you stop listening. Learn more about that here.
It sounds kind of complicated, but it's really not. Once you isolate your own weather area code, and those immediately around you, just follow the instructions that came with your weather radio. You'll quickly get the hang of programming those codes into your weather radio and you'll soon be using yours in the most effective way possible. Here are generic instructions for programming S.A.M.E. codes.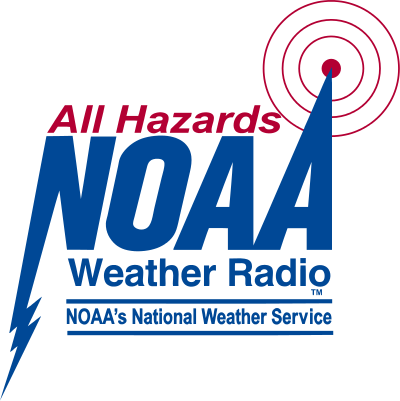 There was a time when that was just the way it was: You traveled, you took your chances with the weather. But technology has come a long way, and today—with advanced Doppler Radar and NOAA All Hazards Radio stations covering most of the continental U.S., and most folks having easy access to smartphones and very affordable weather radios—there's simply no reason to venture out without arming yourself with the latest weather forecasts, advisories and warnings.
This is particularly true for our nomadic community, because many of the places where RVers like to visit and stay are planted firmly in the soil of Tornado Alley, Dixie Alley, or the Southeastern Atlantic and Gulf Coast states adjacent to Hurricane Alley.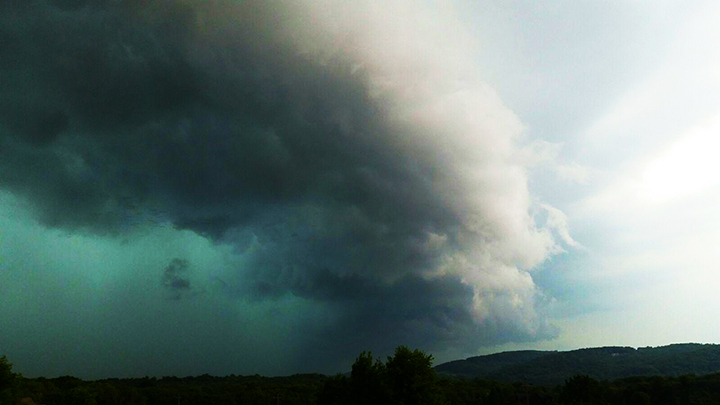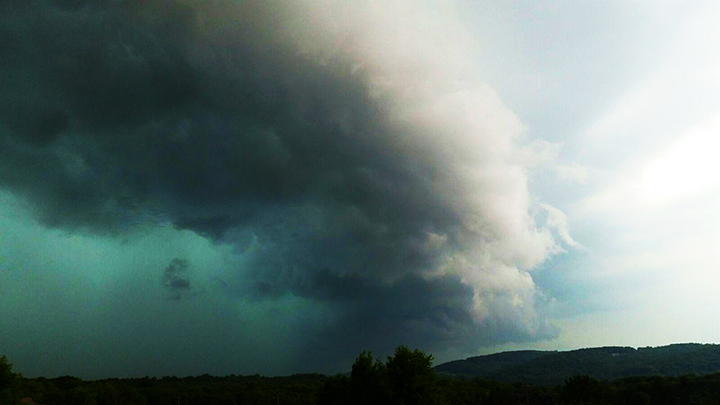 This section will be updated on an ongoing basis as technology and meteorology knowledge evolve. For now, though, here are a few links to resources with sound advice for preparing for and responding to severe weather when on the road in your RV.
Quick Links for RV Weather Safety – What to do when facing imminent severe weather!
More:
Full disclosure: I am an Amazon Associate, so part of your purchase through some of the links or portals on this website will help support this site, at no extra charge to you. Thanks for helping me to help you and others by supporting my ability to provide this valuable safety information.