These websites are the most helpful information-packed sites I have found, regarding RV solar power systems, including:
figuring out what size RV solar power system you need
choosing components for the most appropriate and reliable solar power system for your rig and needs
sourcing RV solar system components
finding help with RV solar system installation
---
FateUnbound.com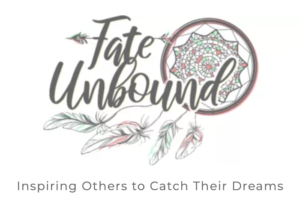 This is a post on a blog kept by a young couple who started fulltiming about a year before I did. They live out of a travel trailer with a dog, a cat, and two rabbits. Yes, really. I follow them because they are truly nice people and have cool adventures, but also because they outfitted their rig recently. So, they had all the same choices I did, at pretty much the same time, about how to outfit a rig. Their journey continues to parallel mine that way, so I stay tuned. This is important, because RV design and road technology is changing all the time. You want to stay as up-to-date as possible, because one of the biggest factors that's changing is efficiency of operation. For RVers, efficiency is all-important because it means the most bang for the buck and the weight.
This page has the most detailed and easy-to-understand explanation of every part of a solar power system that I have found, and I've visited a LOT of them. I wish it had existed and I had known about it when I was outfitting my rig. I did the best I could with the other info I was able to find, but my solar choices still ended up involving more "by guess and by golly" than I was comfortable with. I think it's easiest to understand because it was written by a non-technical person. He understands the way it works, but doesn't throw around a bunch of jargon and assume you'll know what he means. This post includes lots of fully explained formulas that make sense, and covers all the possible options you will need to consider. I also like this post because it has a video to go along with it. In my mind, this post is one of the most valuable gems on the interwebs for any newbie road warrior needing to actually understand how to set up an RV solar power system. If you're just gearing up, I recommend spending some serious time on Fate Unbound, because their technical and installation vids are really detailed and helpful, and the video and sound quality is excellent. The vids are sourced from their awesome YouTube channel, to which I have subscribed since I discovered it. These two are dedicated to really helping others realize their fulltiming dreams.
---
Northern Arizona Wind & Sun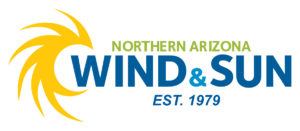 I knew before I even got my travel trailer that I would want to add solar power to it. Even though I was pretty sure I would spend a good deal of time in RV parks with hookups, I didn't want to have to depend on that. I watched a LOT of YouTube videos about sizing your system and choosing the proper elements, including panels, charge controllers, battery monitors, etc. Consequently, when I had my solar power system installed by a freelance electrician who specializes in solar, he said I had done a good job of picking the correct components. Still, I don't really understand all of it, and feel that my approach was more "by guess and by golly" than I would have liked. That was before I went to the Rubber Tramp Rendezvous (RTR) and learned more.
Now, I will go to Northern Arizona Wind & Sun (NAWS) for all my solar needs. I learned that this is the provider recommended by Bob Wells of CheapRVLiving.com, who founded and still operates the RTR. His sole mission is to enjoy life and help others do so, too, via the RV lifestyle. He's been doing this for a long time, and I believe him when he says something is the best he's found. He feels that NAWS truly cares about helping RVers and doesn't rip us off. That's good enough for me. Plus, let's face it: where else will you find a place that supplies people with the most need for solar?
My understanding is that NAWS is solely a provider of solar technology, and does not perform installations.
---
AltEnergy.org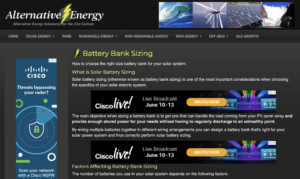 Though this site is primarily about residential solar power systems, this battery-sizing page at AltEnergy.org is helpful to RVers, because the factors you must consider in sizing your battery bank to store your solar-generated power are identical in either application.
---
SolarReviews.com
I just kind of stumbled across Solar Reviews, which bills itself as "an independent comparison website for the residential solar industry, promoting truth, quality and pricing transparency for the benefit of consumers." This is primarily a site for residential solar power systems, but they have one great blog post that compares and contrasts the three major types of solar panels:
Monocrystalline
Polycrystalline
Thin Film (most commonly Amorphous)
It's not a long read, and definitely worth it to get your head around these three evolving technologies, especially if you've heard a lot of conflicting advice and want to get it straight from the experts.