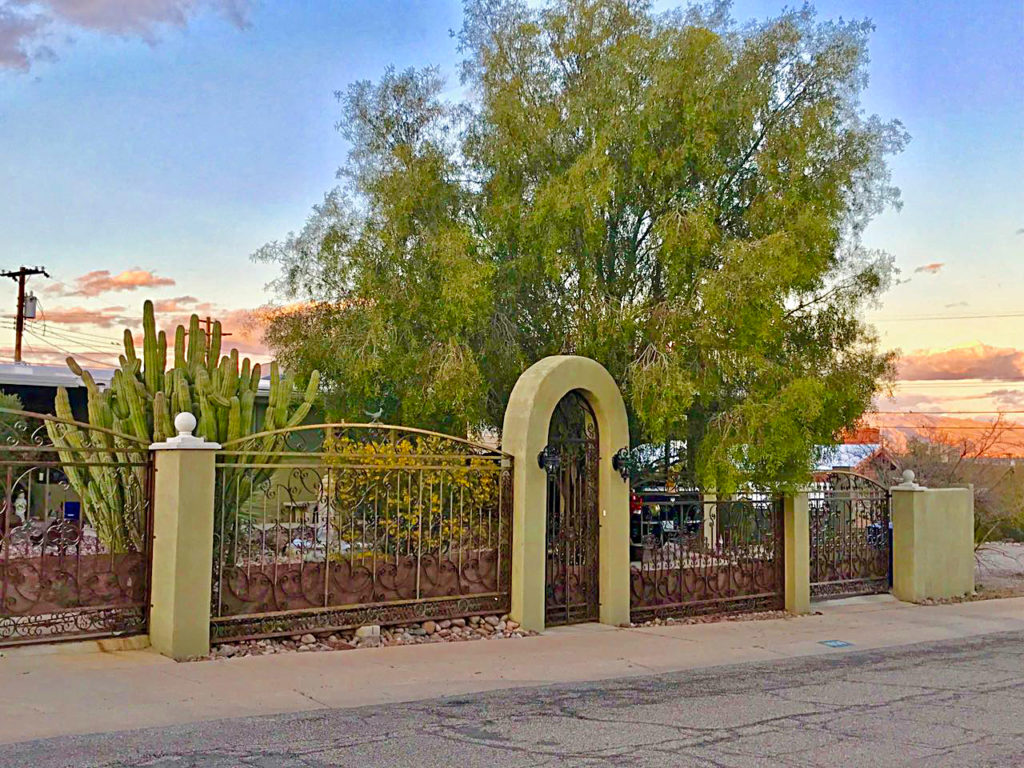 Part 2 highlighted our journey from Pennsylvania to the Southwest between Halloween, 2018 and the end of the year. This post will cover the beginning of 2019 through the end of the first quarter, when we left to start back toward the East.
---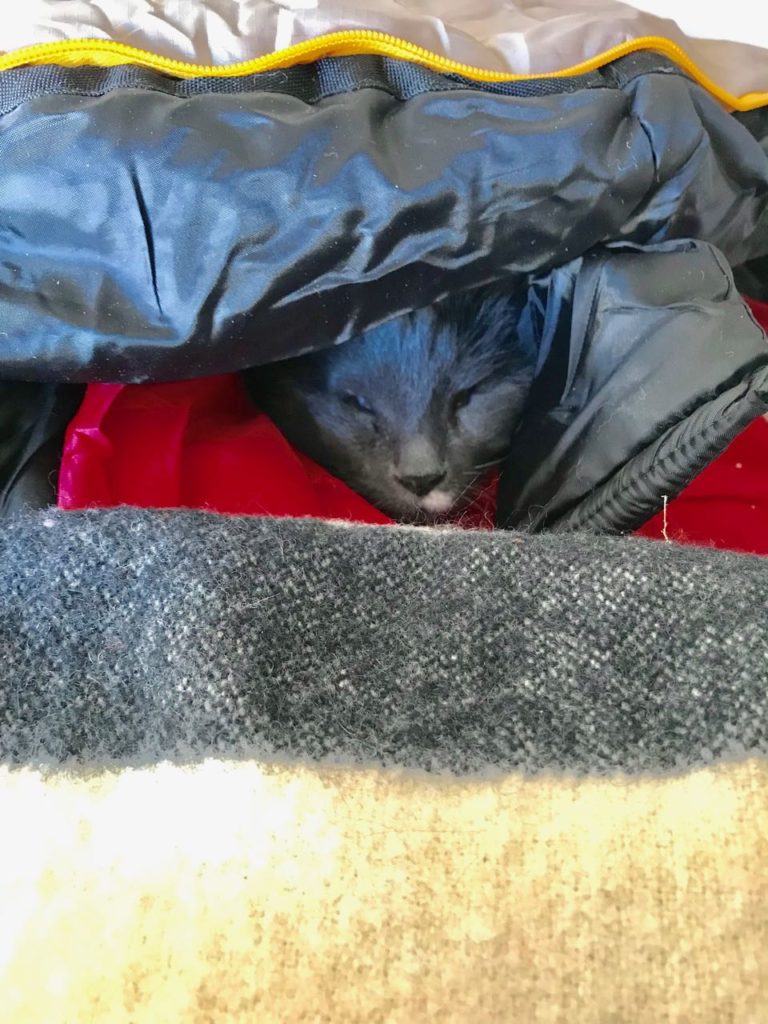 Jan. 3, 2019 – Following our first boondocking camp, we stay at Park Place RV park in Quartzsite to charge the batteries, do laundry and empty our tanks before heading back out to Plomosa Road, for the Women's Rubber Tramp Rendezvous (WRTR). Unfortunately, sometime during that night, in the non-gated RV park, someone relieves me of my $300 electrical surge/sag protector. I'll have to replace it later, when I have some extra money. After all the awesome folks I've met, I'm more disappointed than upset. It's also becoming clear that the weather is going to stay cold and getting colder, even this far south. I'm mainly concerned about freezing water lines, but we stay cozy inside, between our Little Buddy portable propane heater and my 0° Ledge River sleeping bag. Idgie digs in and stays bundled up most of the day, and I often join her under covers, even while I work.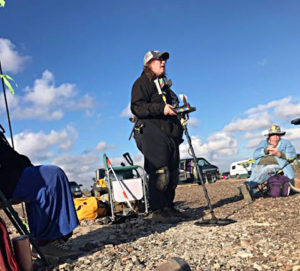 Jan. 4-8, 2019 – We leave the town behind and move back up to Plomosa Road, about 11 miles further than we were earlier, to Bouse, AZ for the Women's Rubber Tramp Rendezvous (WRTR). I meet up with a friend from back in PA, and also meet in person the woman who has been mentoring me for the past 18 months as I got ready to get on the road. Also meet a fascinating woman who's been living out of the back of a pickup truck since the early 1970s, and learn a LOT from her. I decide to give an impromptu workshop on metal detecting, and about a dozen women show up and nearly all of them buy a copy of my metal detecting book afterward! The whole experience is just incredible.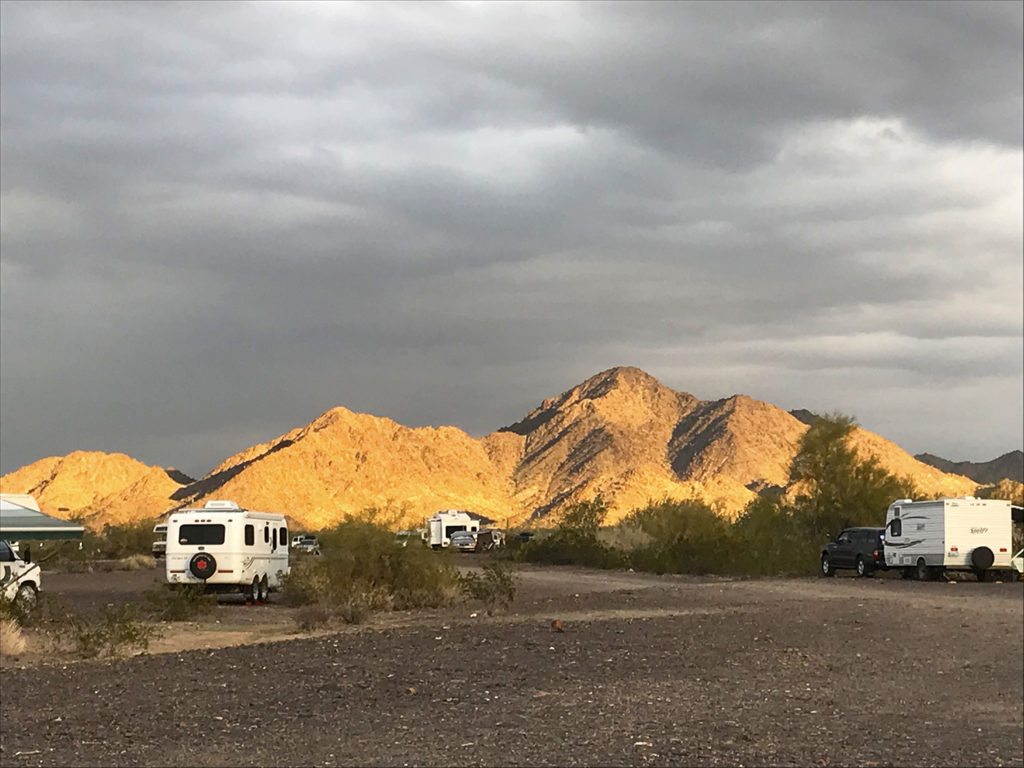 Jan. 9-20, 2019 – We move back to Quartzsite to dump the tanks, take on water and provisions. My refrigerator is not working at all now, so I shift my food to a cooler for the duration, until I can figure out what's wrong. I eat what I can of my frozen stuff, but some of it has to be tossed. I've been busy with work, so haven't had much time to research, but I begin to think it has to do with the electronic control strip on top of the fridge, called the "eyebrow." When I have the funds, I'll order one and follow the instructive video I've found on YouTube.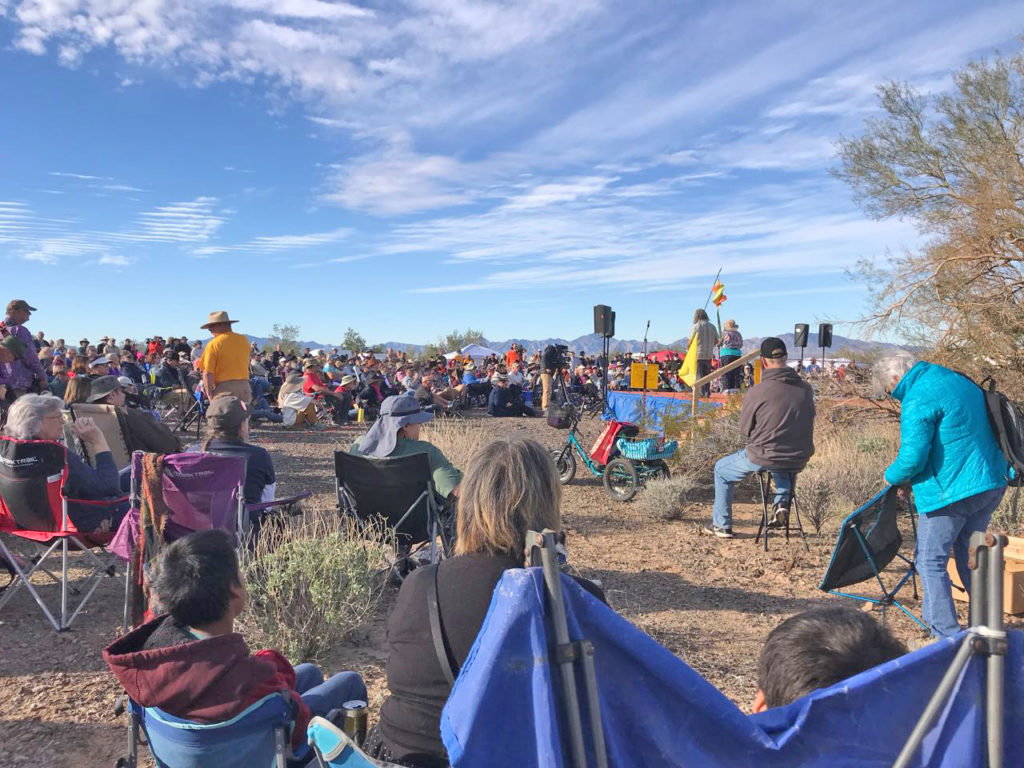 We move south of town to the full Rubber Tramp Rendezvous, which is the Main Event for me this season. It's where I'll learn the most about full-time RVing. I choose the Rainbow Camp on Scadden Wash BLM land. Many of the gals from the WRTR are there, and it becomes a nice social group for the duration. Technically, this isn't actually on the official RTR site, but many of us don't want to be right in the middle of all the activity, so it's a good compromise of proximity (we can walk if we really want to, which I don't) and quiet, with less dust than the main site. And I witness some of the most incredible sunsets I've ever seen in my life.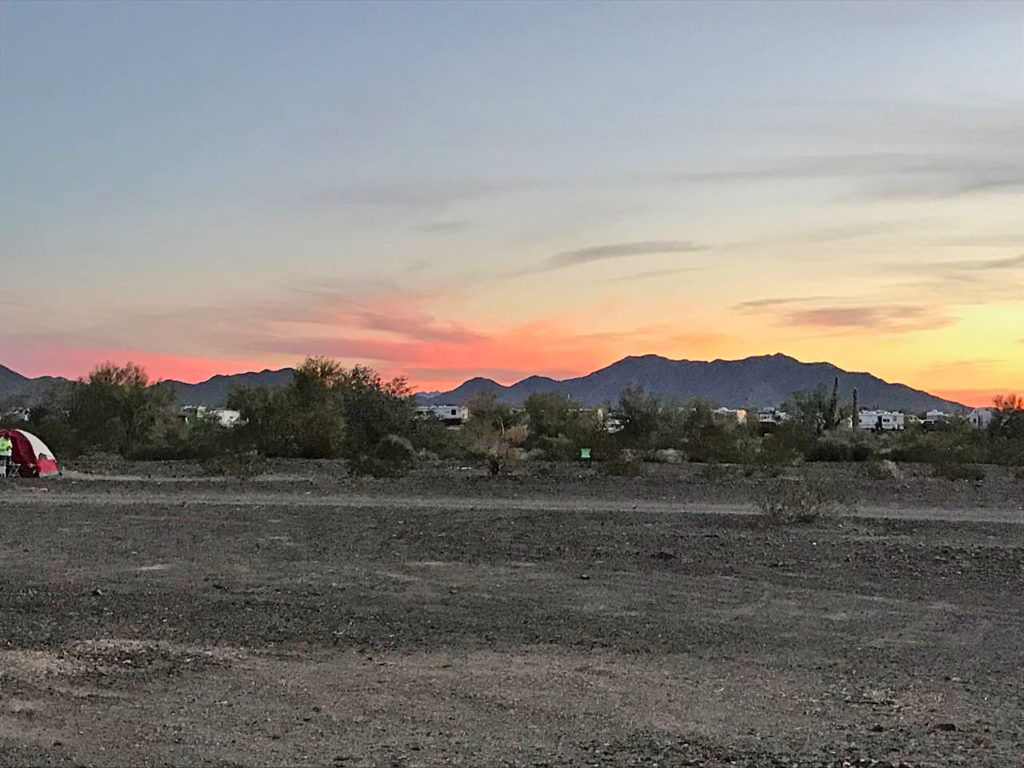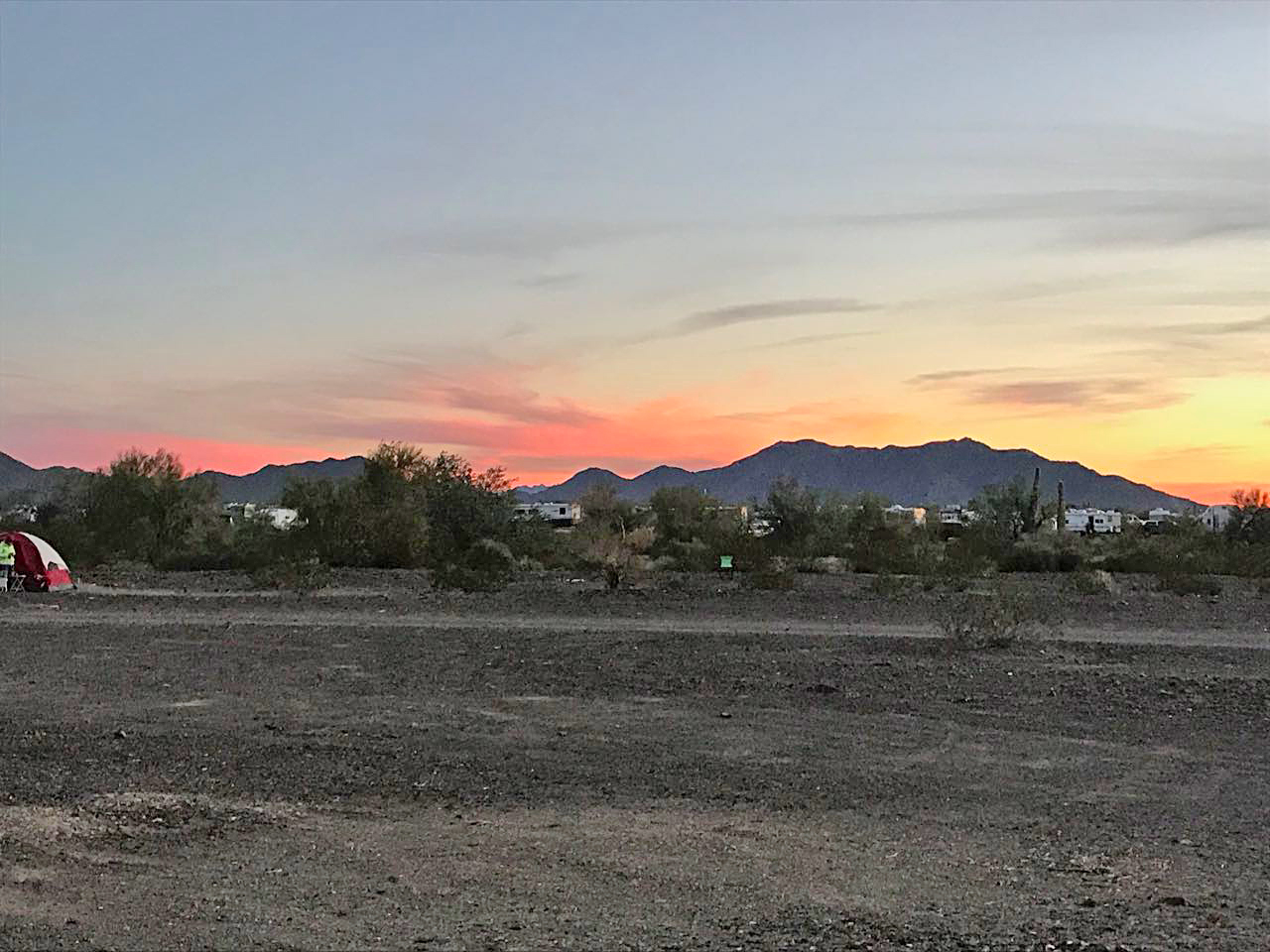 It starts out nice, but a few days in, begins to rain like a mother. The hard, excessive rain lets me know that my solar installer had accidentally stepped on the corner of my plastic vent cover and cracked it. I have to move my computer table out from under the leak, cover everything with large plastic trash bags, and put a huge wash bowl down to catch the constant stream of water coming in. I borrow a neighbor's ladder to get up on the roof and make an emergency repair with Flex Glue, and it does the job.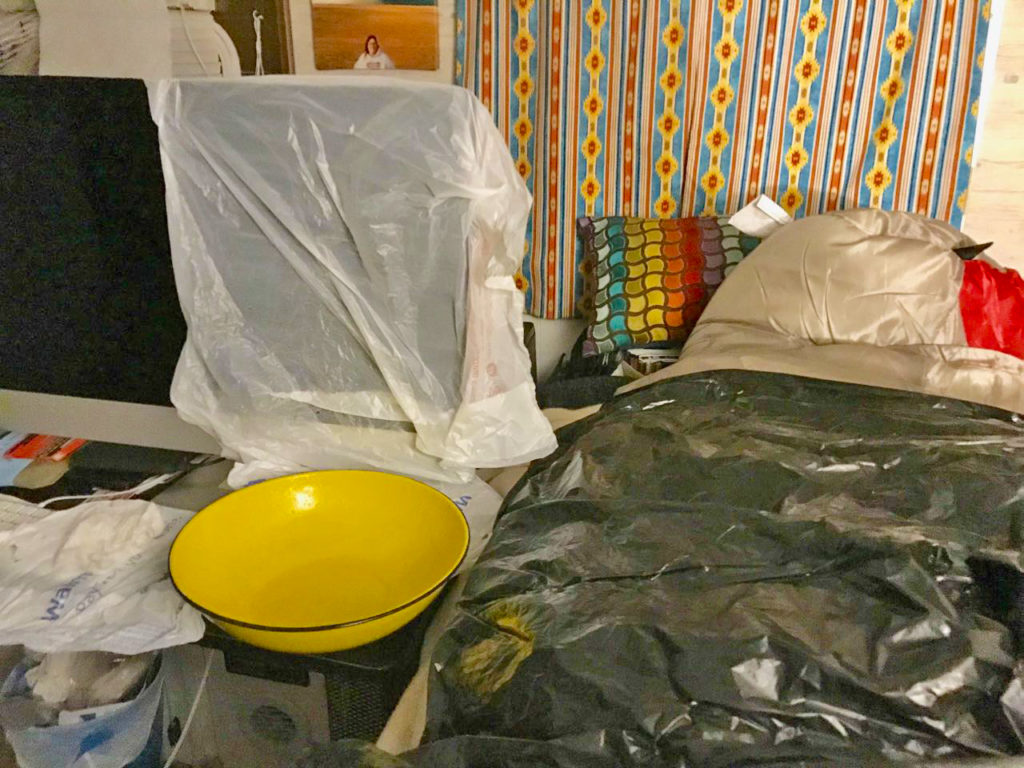 Later that day, I drive with two new friends down to Los Algodones, Mexico, to pick up prescription medicine I've run out of, and bring home six months worth for what I would have paid for 2 months in the U.S., and I don't even need a script! I am reminded to count my blessings when I meet a 74-year-old woman who barely escaped the wildfire in Paradise, California, with essentially what was on her back. She goes with us to Mexico, and tells us her story, which is heartbreaking. But what a positive outlook she has!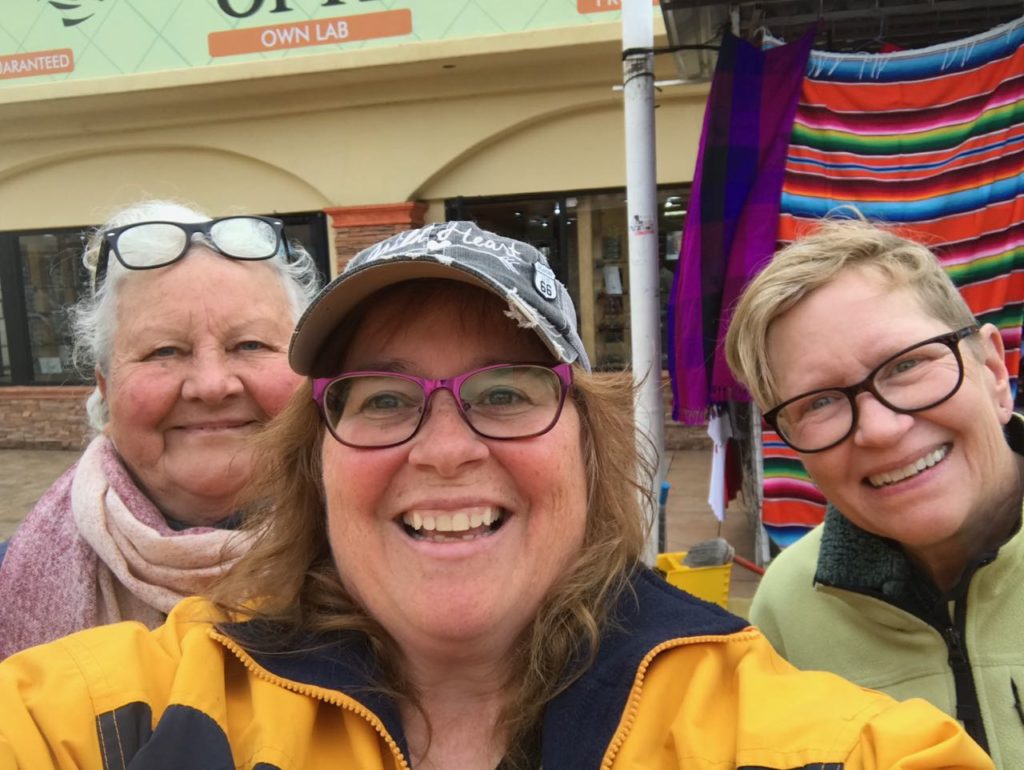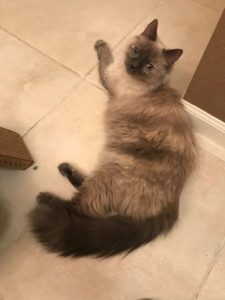 Jan. 21, 2019 – Leaving the desert behind, we travel back east to overnight in Phoenix at Penny's. I realize that the several weeks under my own power in the desert, and everything I learned from the workshops and other people there, has given me a great deal more confidence. I decide that I will continue this full-time RV lifestyle for at least another year. I help Penny welcome a new pet, a luxurious Siamese cat named Bella, who is very, very frightened, but eventually comes around.
Jan. 22-31, 2019 – We drive to Cottonwood to stay at the Thousand Trails Verde Valley Campground. It is cold as heck, and I'm a bit daunted by the snow on the peaks all around the valley. Everyone is now saying it's the coldest winter on record in Arizona.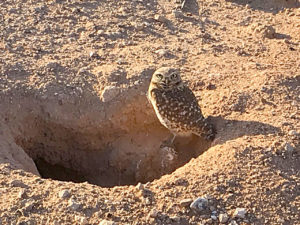 Feb. 1-15, 2019 – When all is said and done, it ends up being the second coldest, but that's enough for me. I didn't drive all this way to be worrying about my water lines freezing, so I decide to cut my reservation short and head farther south. A Christmas gift from some dear friends allows me to extend my Thousand Trails membership with the Trails Collection, which lets me stay at the Encore resorts nearer the Mexican border. I head down to Casa Grande, AZ. It's at least 10-20° warmer, and that's all I need. I stay at Casita Verde RV Resort, which I like very much. It's a small resort where you can get to know almost everyone, and people are very friendly. There's a lot of desert wildlife, including burrowing owls and prairie dogs.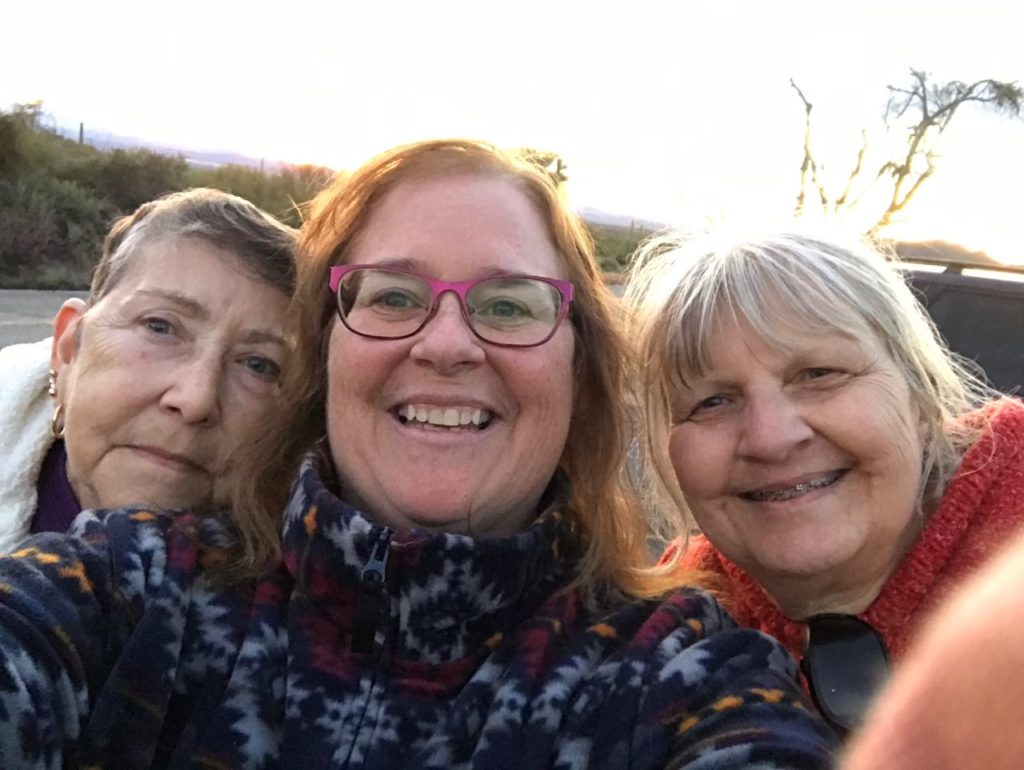 Feb. 16-23, 2019 – On my mandatory week out of the TT system, I visit my friends Judith and Sue in Tucson. I haven't seen them in about ten years, so it's a wonderful visit. I get to see the Saguaro National Forest and the Museum of the Desert, along with one of the most stunning sunsets I've witnessed during the entire trip (and that's saying something!). It does snow while I'm there, but only lasts a day in the valley before it melts. I'm impressed by how many neighborhood homes have beautiful desert flower and plant gardens.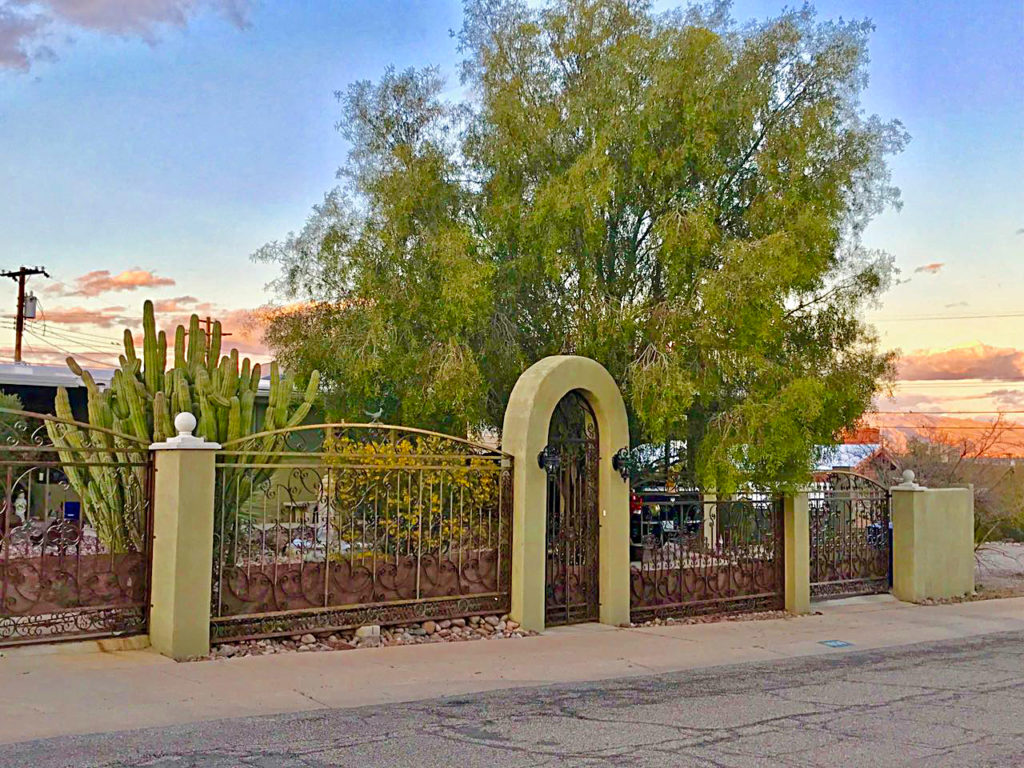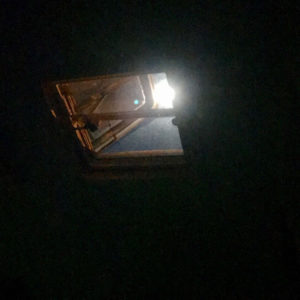 Feb. 24-March 9, 2019 – My friends are leaving to return to the East Coast, so we head back to Casita Verde, where several of my neighbors get together to repair my trailer's step, a bolt on which tore out of the floor before I left home. It's such a relief to be able to use it again, and a real example of the kindness of RVers in general. It doesn't hurt that this is a 55+ park and these guys are all retired with sheds full of tools… It's beginning to get quite warm during the day, and at night I leave my windows open and the cover open on my ceiling vent. One night, a beautiful full moon hovers overhead, bathing my trailer in its soft light for a few hours.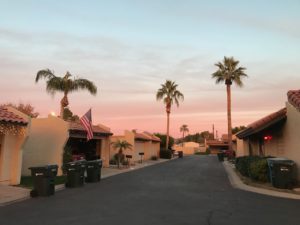 March 10-17, 2019 – We boondock at Penny's in Phoenix for our mandatory week out of the RV park. This will be our last visit with her until next fall. Bella is adjusting to her new life and starting to make an occasional appearance.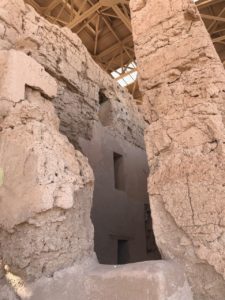 March 18-31, 2019 – We head back to Casita Verde for the last time this season. My longtime friend from Milwaukee, Colleen, visits me March 19-26 and really enjoys the warmth. We visit the Casa Grande ruins, and attend the Arizona Renaissance Festival, which is a blast. Too soon, her visit is over. I take her back to the airport and start getting my rig ready for the long return trip to Pennsylvania.