I've kept a loose itinerary of my entire first season as a fulltime RVer, as research for my upcoming book, as yet untitled. There's still a good bit of this year left to go, but I thought I'd commemorate the first long journey I ever made in an RV with this blog post series.
The first leg of my first trip was from Upper Black Eddy, Pennsylvania, to Las Vegas, New Mexico — about 3,300 miles. The return leg began in Casa Grande, Arizona and ended up back in UBE via the Gulf states/Southeast, during which I put on approximately 3,500 more miles.
I lost track at some point, and can't retrace through exact mileage records, because I changed vehicles toward the end of the first round trip. But according to my mileage book that I keep for work, I'm pretty sure I put on in excess of 7,000 miles in this one trip, because of course I made lots of small trips between destinations for supplies, gas, and every once in a while, something fun.
Suffice to say, it was a journey of epic proportions, both in terms of time and distance, and of mental/emotional ground covered. Here are the highlights of the lead-up stage, before Idgie and I really got on the road. More to follow in subsequent posts.
In between all of the dates in this list, I was working to make a living at my marketing job, downsizing my apartment, and renovating the trailer.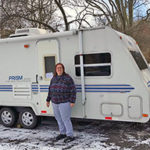 Jan. 10, 2018 – Take delivery of 1996 Thor Prism Travel Trailer from a private seller.
Mar. 10, 2018 – Begin exterior upgrades (Install new batteries; have Uhaul install original trailer hitch and electrical harness on Jeep, which I later learn is the wrong kind, even though I was very explicit about what I was going to be towing and why. They so suck.)
Mar. 3, 2018 – Begin working on interior renovation (Replace lights with LED bulbs, etc.)
April 2, 2018 – Proper electrical harness and RV brake controller installation on Jeep at Uhaul. For which I have to pay all over again, even though it was their mistake.
April 14, 2018 – Purchase Husky anti-sway & weight distribution hitch (best investment I made regarding RV travel)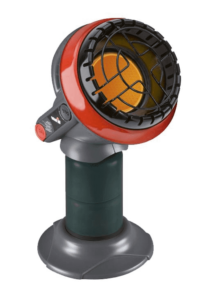 May 6, 2018 – Buy Mr. Heater "Little Buddy" propane heater off Craigslist for $45. Ends up being one of my best investments, especially while boondocking in the cold of the desert in the middle of their second-coldest winter on record!
May 24, 2018 – Confirm local "moochdocking" site, a friend's property in UBE that I can consider home base for legal and practical purposes.
May 30, 2018 – First scheduled practice tow (didn't happen). I'm getting really nervous about not having this skill, but I haven't been able to get in to have the tow hitch installed.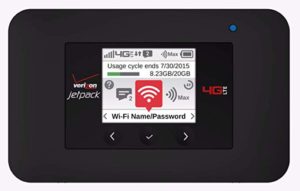 June 7, 2018 – Activate Verizon Jetpack for portable Internet & data connection and learn to use it.
June 8-12, 2018 – Idgie practice travel trip to Maine; Jeep only, no RV. She proves a real champ and seems to actually enjoy the trip, to my great relief.
June 16, 2018 – My 57th birthday, a day for reflection. As they say, "Shit's gettin' real…"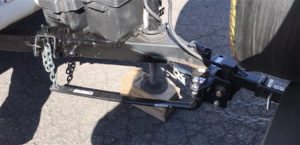 June 30, 2018 – FINALLY take trailer in for PA state inspection and towing hitch installation. My dear friend and RV mentor, Tom, tows it there for me. Ringo Hill Farms does a fantastic job! Great service and information, and a friendly, patient demonstration of how to hitch it up to my rig for towing. I record this demo on my iPhone and replay it numerous times in the first couple months to be sure I'm remembering everything.
July 8, 2018 – I participate in my first live MIA webinar on Zoom, to learn the nitty-gritty details about being a digital nomad (people who need to work while they're on the road). And yes, it's a thing. This is how-to at its finest.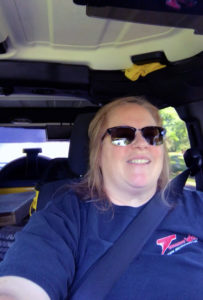 July 9, 2018 – Pick up trailer from hitch install, inspection, new brakes & tires install; first RV tow ever
July 4-5, 2018 – First moving sale to get rid of stuff (Lose my Jeep keys, have to call emergency locksmith for $350, the entire day's profit. "Bummed" does not adequately express my reaction.)
August 10, 2018 – Notify PPL of apartment electrical service termination (no turning back now!)
Aug. 14, 2018 – Jeep front brake job (Thank God. I would end up really needing them very soon for the trip out of the Alleghenies.) Thanks, Sean and crew at InMotion Tire & Performance for a caring, professional job,
Aug. 19, 2018 – Finish interior trailer electrical work
Aug. 24-26, 2018 – Second moving sale to get rid of stuff. Making a serious dent in the huge piles of it all.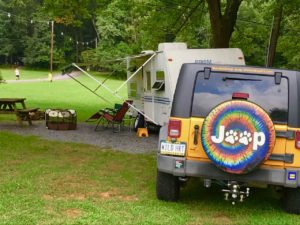 Aug. 31-Sept. 3, 2018 – "Shakedown Run" – First practice camping at Mountainview Campground across the river in Milford, NJ. Takes 4 hours to get hitched up and secured, so I don't arrive until about 10:30 PM. Have to drive in the dark and the GPS takes me up and down extremely steep grades with a tow vehicle not really capable of pulling the trailer's weight. Scary as hell. I didn't expect it to be much of a real "shakedown," but it ended up being just that. I found out exactly how much crap can end up on the floor if not properly secured. Going home properly schooled, with lots of homework.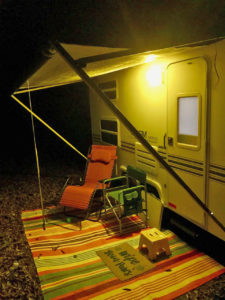 Sept. 8, 2018 – Idgie and I officially move to Upper Black Eddy (UBE); it's my first night actually sleeping in the trailer as a true full-timer. No going back now!
Sept. 20, 2018 – It has done nothing but rain solidly for two weeks. Everything in my camper is damp, worst of all my clothing and bed linens. I fear mold growth. It is the most intense and prolonged physical discomfort I have ever endured. I am in Hell. What have I done?!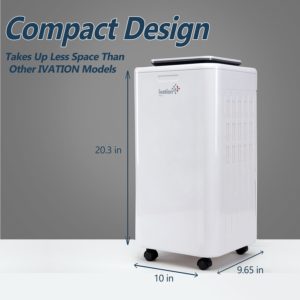 Sept. 22, 2018 – After running a new, compact but house-sized dehumidifier for two solid days, I have taken SIX GALLONS of water out of the air in my trailer and begin to feel human again.
Oct. 13, 2018 – Get Idgie examined by the vet and microchipped so she's ready for travel. She's just turned 16, roughly 80 years old in human years, according to the Cat Years Calculator. We'll be leaving here at the end of the month and not coming back for about nine months. It's starting to make me pretty nervous, but excited, too. I'm glad at least one of us is ready.